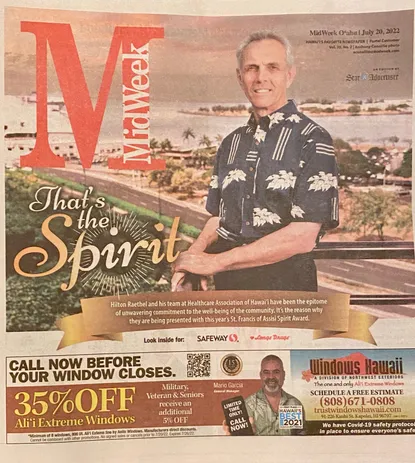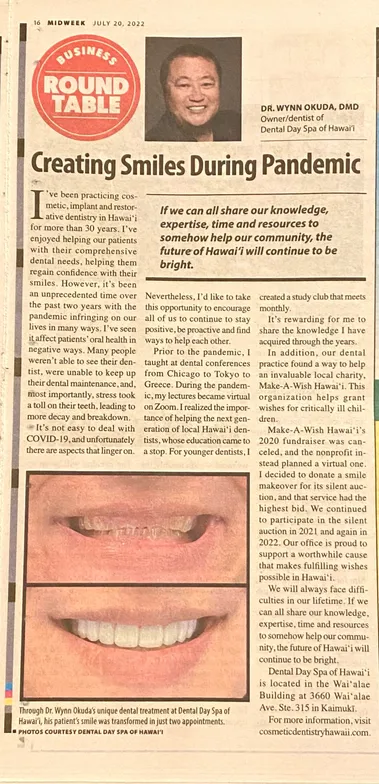 ---
Make a Wish Hawaii's Newsletter
---
Part 2 of Dr. Okuda's interview for Healthy Smiles
---
Dr. Okuda HINOW 2020 Healthy Smiles Week
---
Honolulu Cosmetic Dentist (Wynn Okuda, DMD)
---
Dental Fears (Honolulu HI Dentist)
---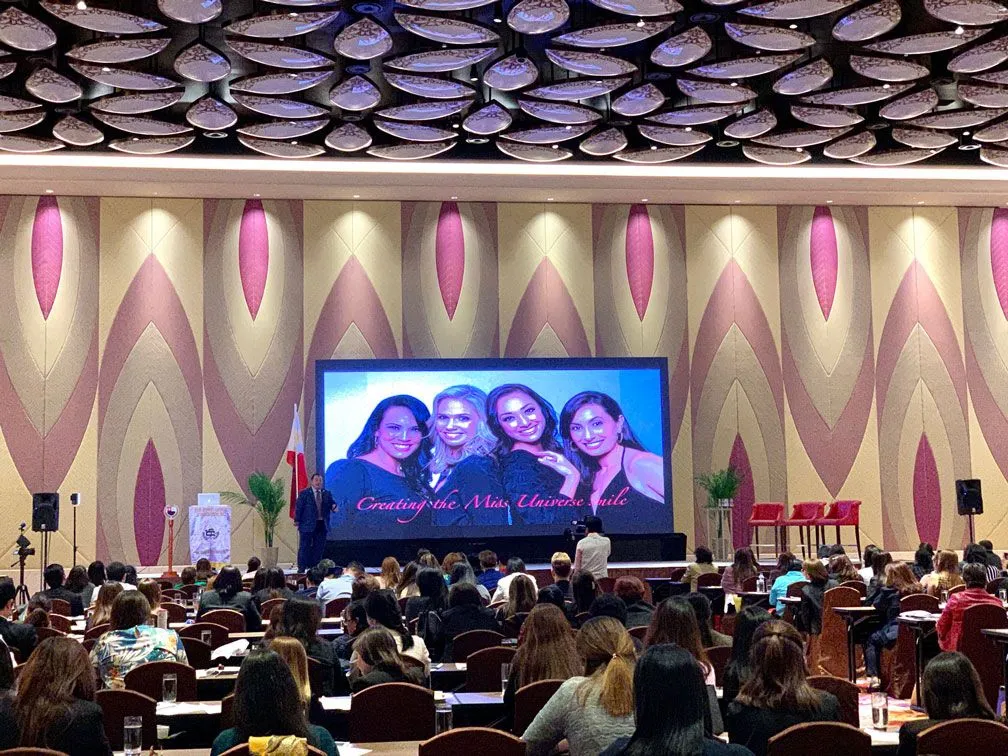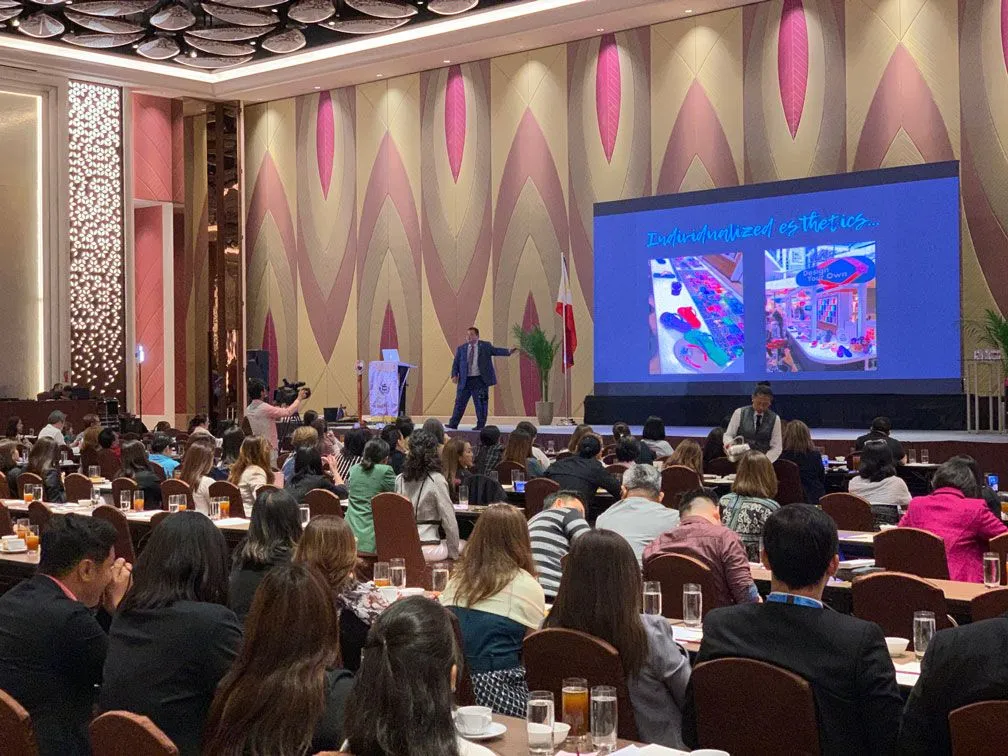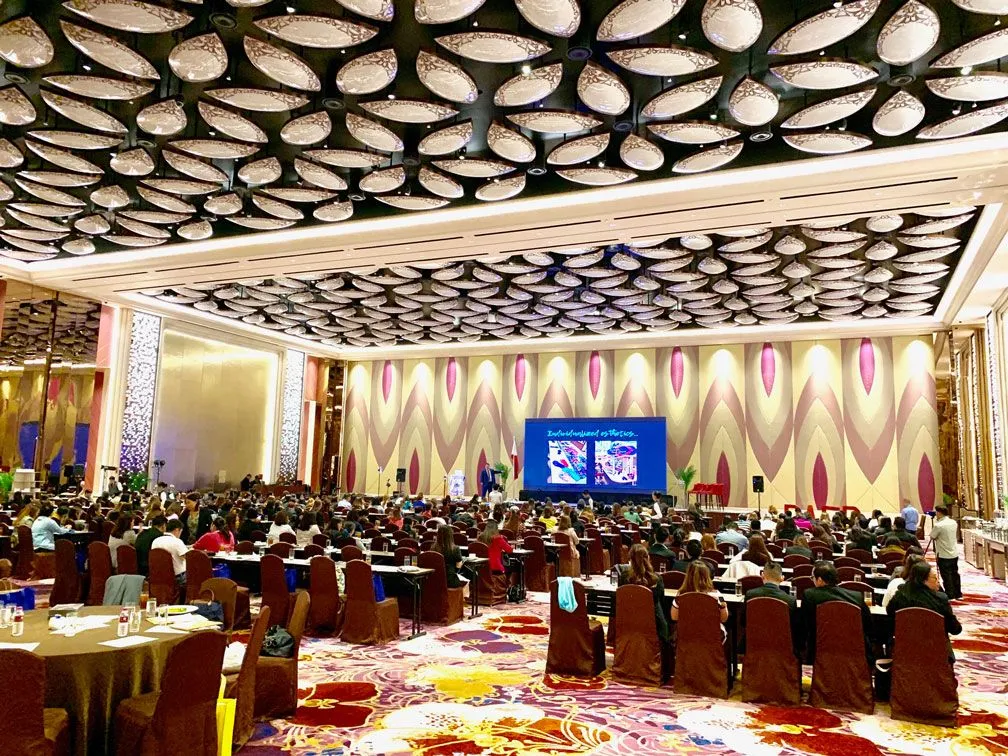 Dr. Wynn Okuda recently was one of the featured speakers at the Philippine Academy of Esthetic Dentistry National Congress in Manila. He lectured on "Innovated Approach to Complex Cosmetic and Restorative Dentistry ". He represented America and Hawaii well at this international conference held on September 12-14, 2019.
---
Throwback Thursday. Dr. Okuda with former Miss Hawaii TRINI Kaopuiki at last year's Make a Wish Hawaii Foundation Gala dinner. Trini is currently the President of Make a Wish Hawaii.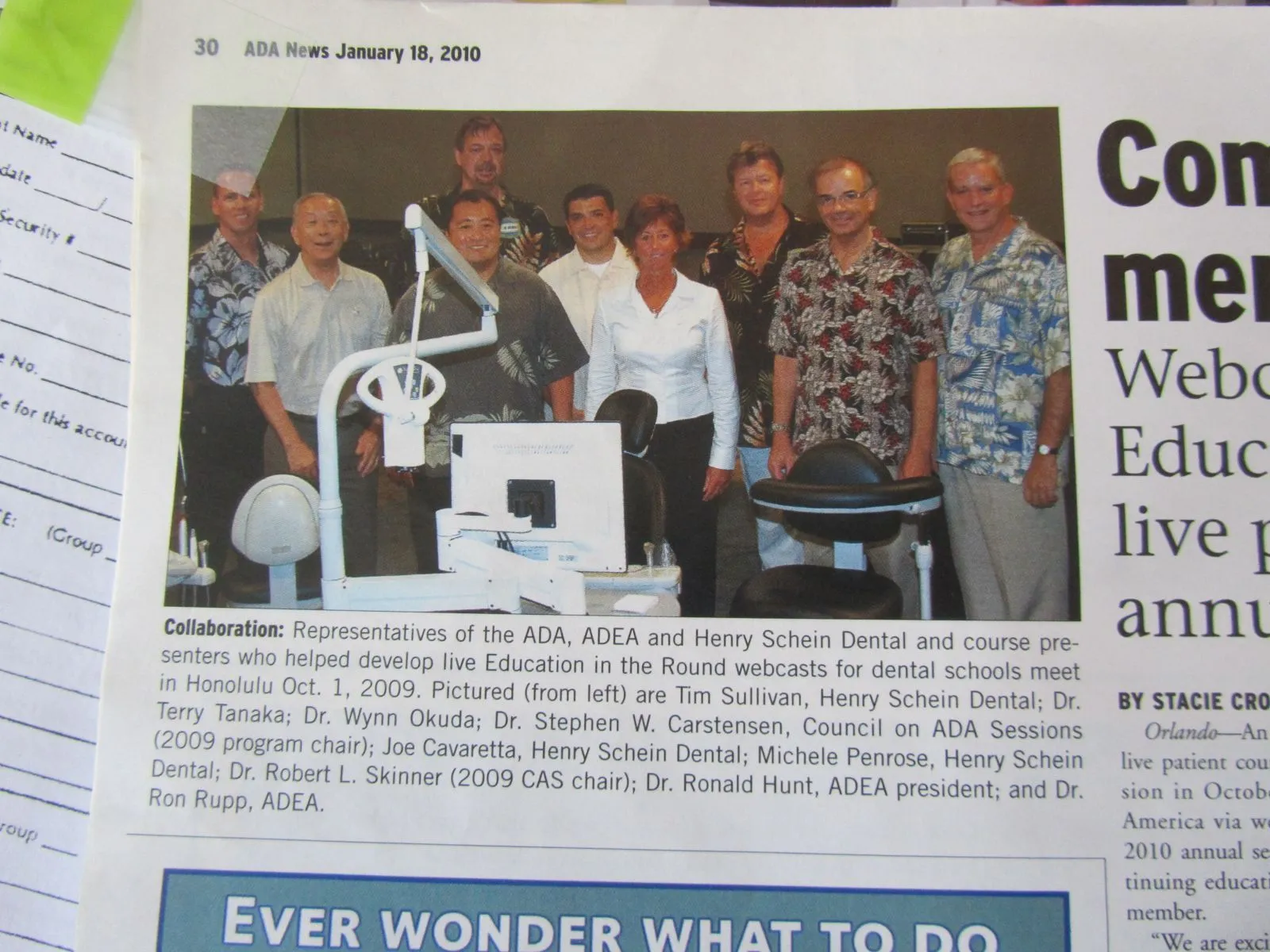 Throwback Thursday TBT…remembering when Dr. Okuda performed "Live Dentistry" for the American Dental Association 150th Year Annual Scientific Conference in 2009. Out of 150,000 ADA members Dr. Okuda was selected as one of 5 dentists to perform the live patient cosmetic dental procedure in front of the audience and live on the internet. "I was honored and humbled to be chosen by the American Dental Association to perform this live patient procedure. I hope dentists can learn my techniques so it will help them treat their patients successfully."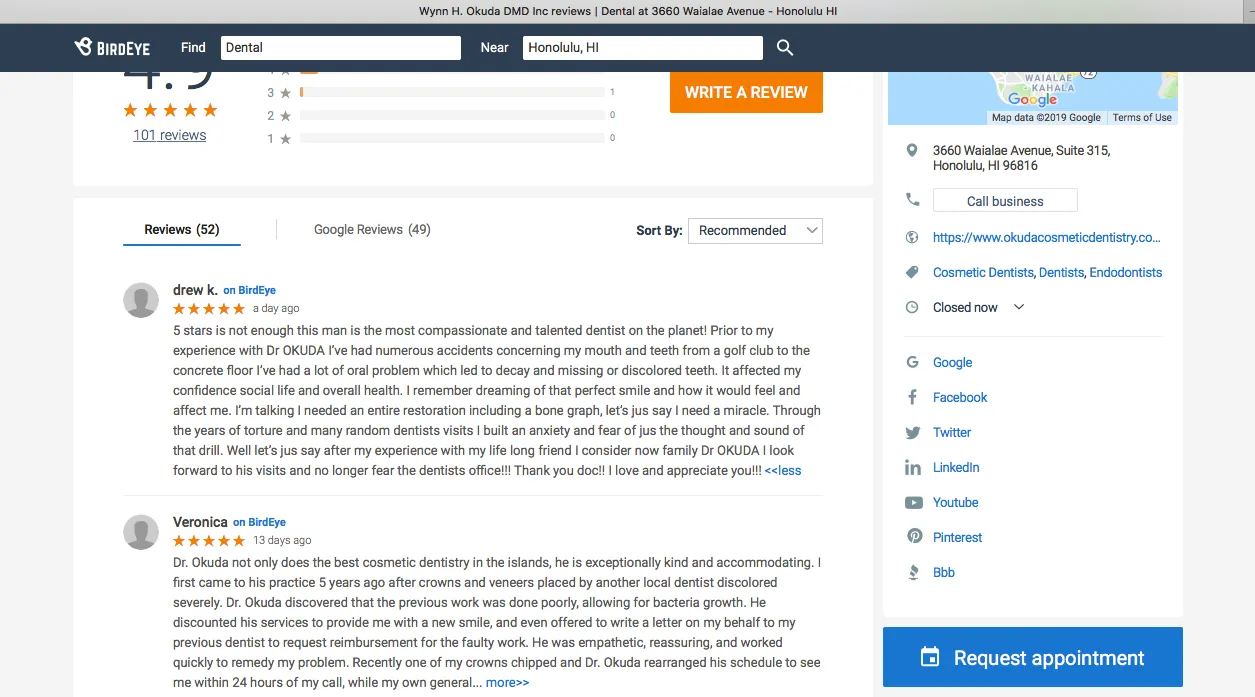 Another amazing review!! Thanks so much for your kind words… go to https://birdeye.com/wynn-h-okuda-dmd-inc-151647888341707 for more reviews from our fantastic patients.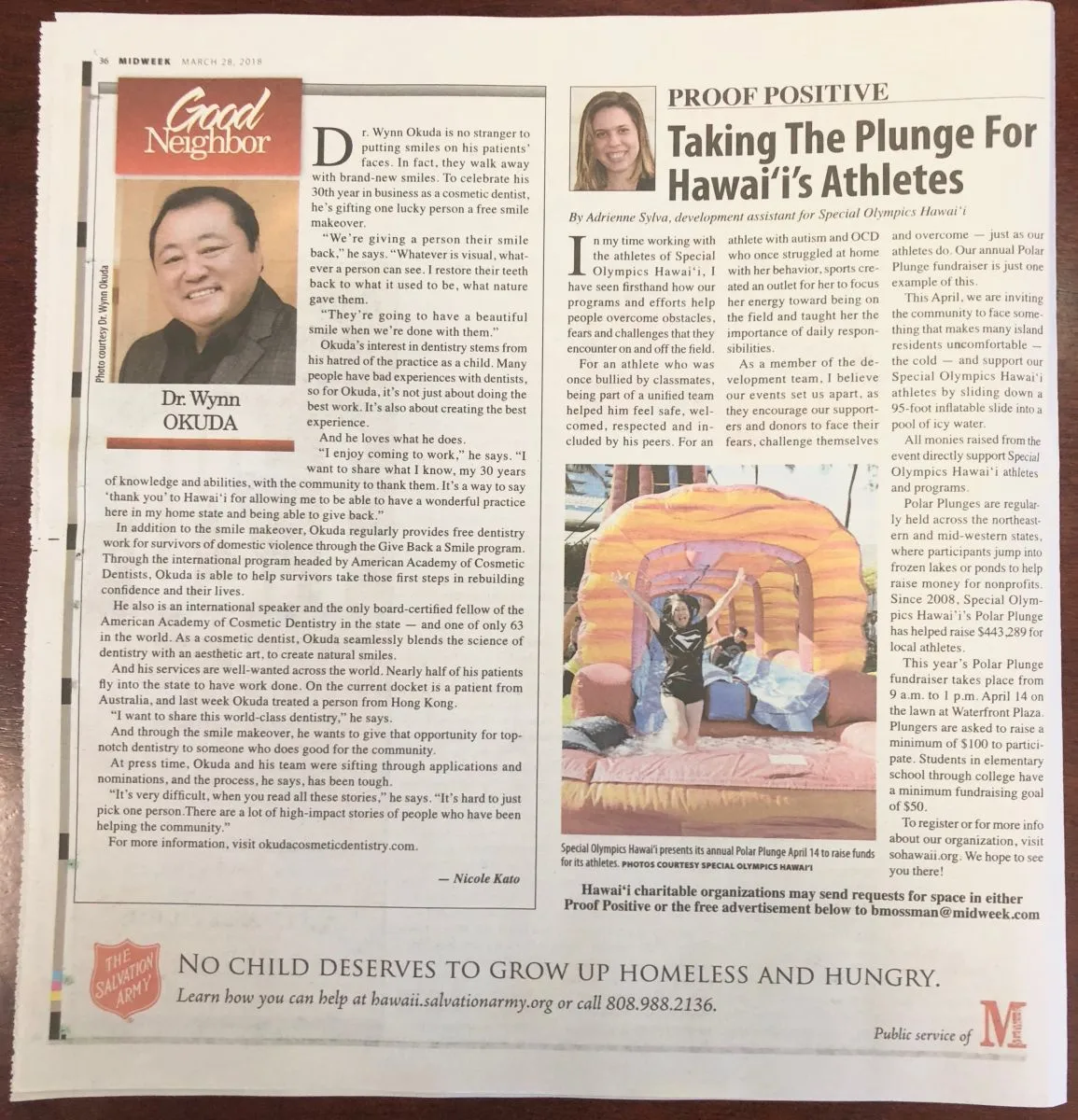 "I'm remembering the wonderful article MidWeek publication did on me last year. Thank you MidWeek for helping me celebrate 30 years in my cosmetic dental practice. I'm looking forward to helping my patients regain the natural smile they've lost through the years!"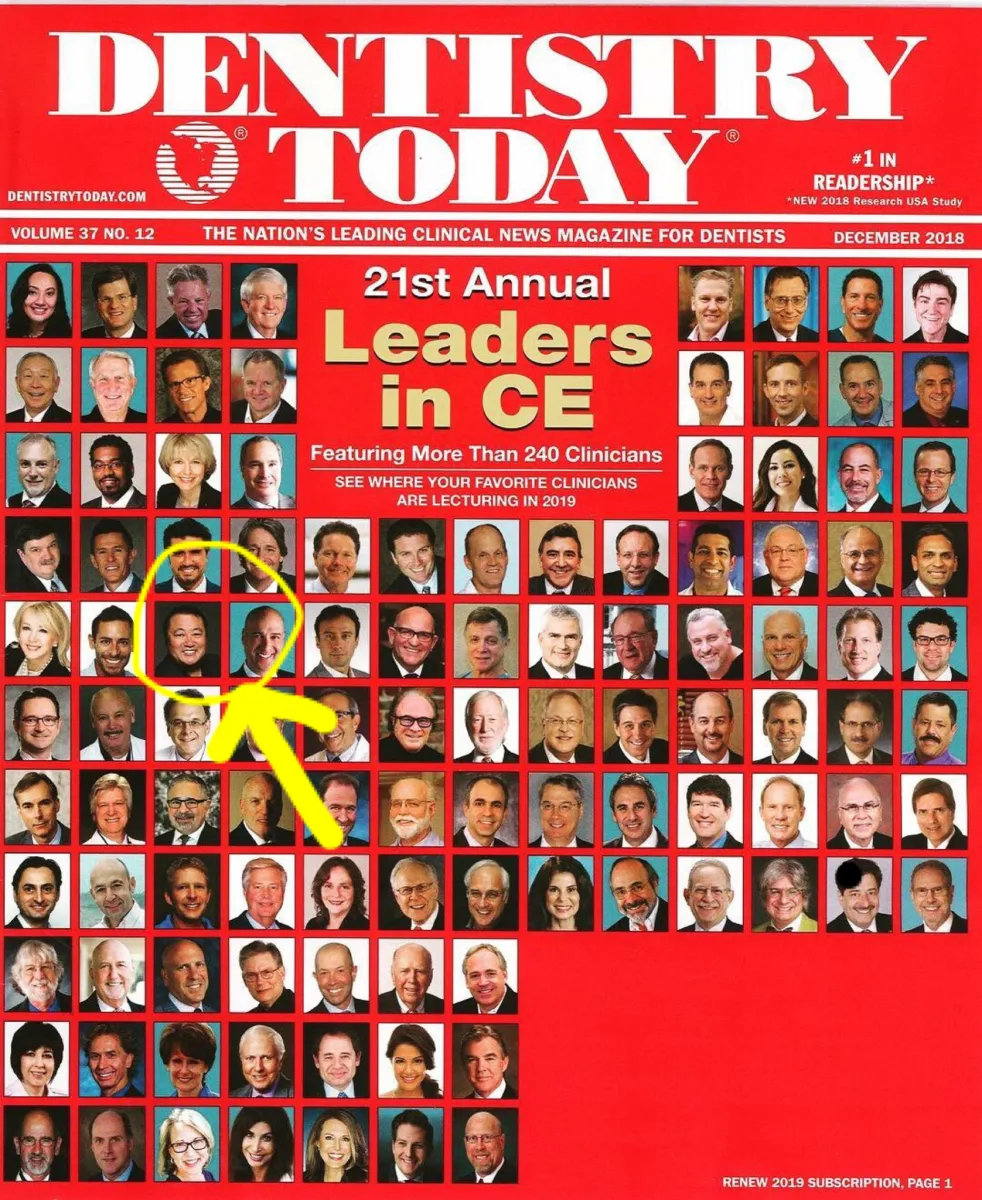 Dentistry Today has once again selected Dr. Okuda from over 150,000 dentist to the prestigeous Dentistry Today's Continuing Education Leaders in the country! Dr. Okuda is in an elite group of 240 dentists from across the nation.
We are excited to announce that Dr. Okuda has been selected 12 years IN A ROW!!!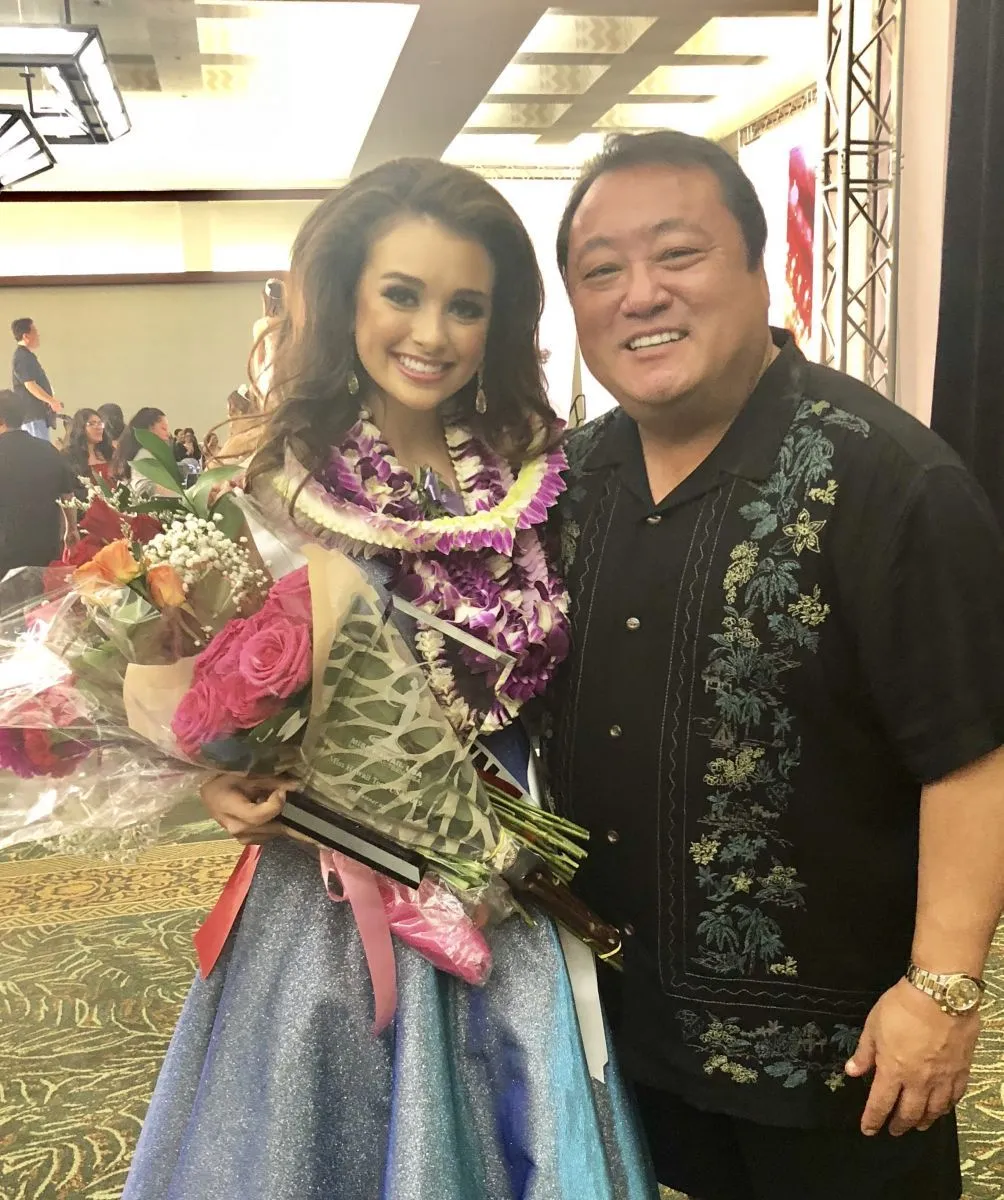 Dr. OKUDA is proud of his patient, Lyric Medeiros for coming in first runner up in the recent Miss Hawaii Teen USA pageant. She is the 2018 Miss Hawaii High School pageant winner!!! Great job Lyric!!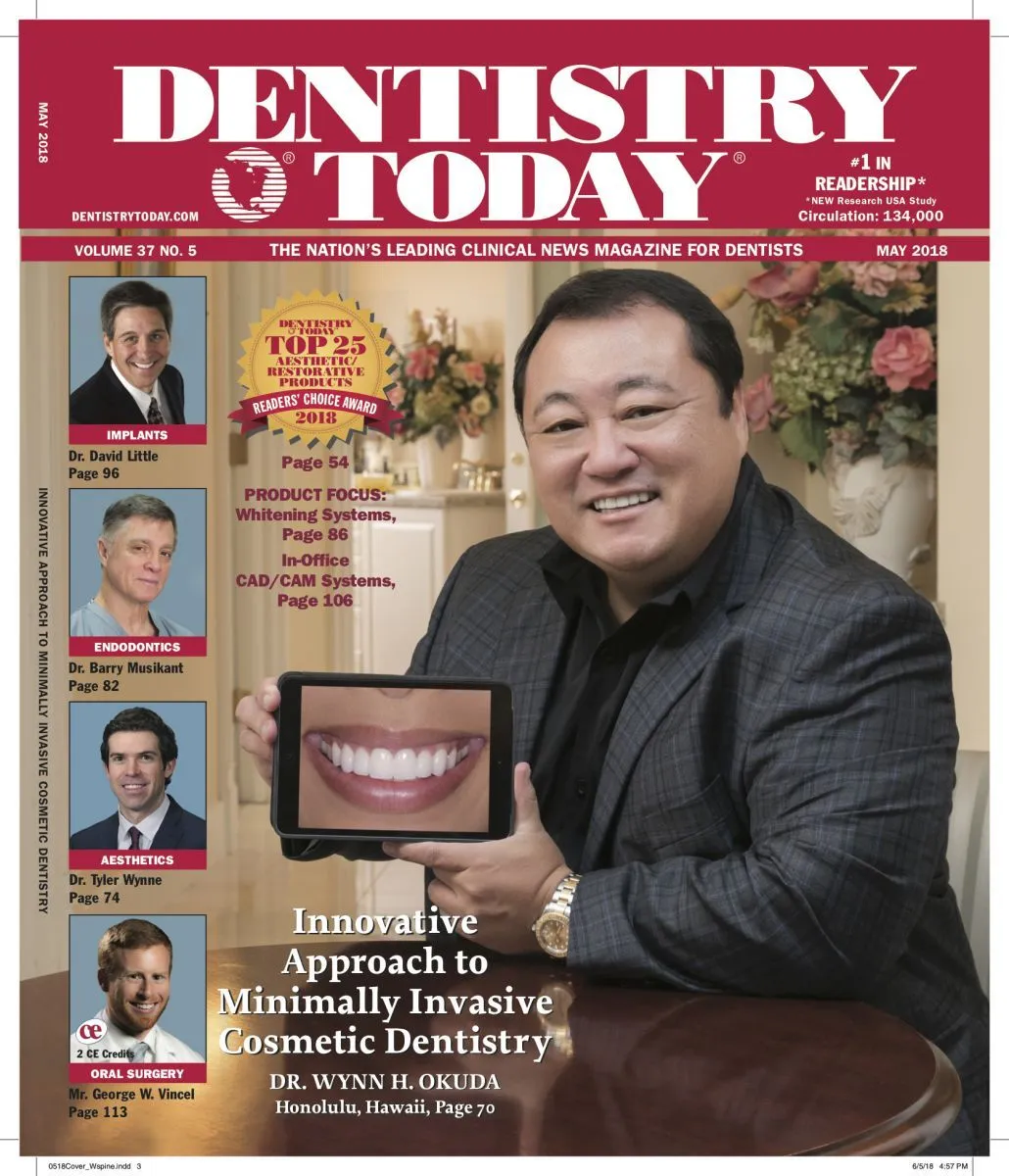 We are proud to share that Dr Wynn Okuda was featured on the cover of Dentistry Today in May 2018. He is the first and only Hawaii dentist to be featured on the cover of this illustrious professional magazine. With a readership of over 130,000 dentists nationwide Dentistry Today is the most read dental publication on a monthly basis. In addition, Dr. Okuda was also the featured cover article in this issue. His article titled, Innovative Approach to Minimally Invasive Cosmetic Dentistry showcased his innovative style to cosmetic dentistry by correcting an advance type case using his minimal invasive techniques. Dr. Okuda says, "I'm proud to represent Hawaii and I'm humbled and honored to be selected to be on the cover."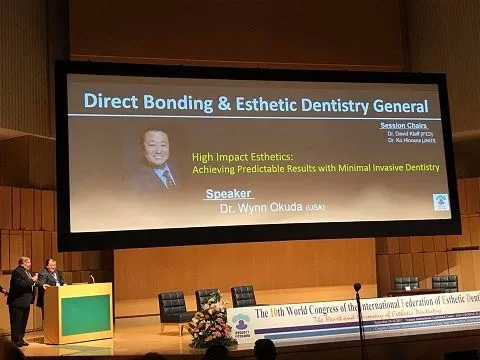 Dr. Okuda being introduced as one of the keynote speakers at the IFED meeting at Toyama Japan in 2017.

Azumi Castle in Toyama, Japan.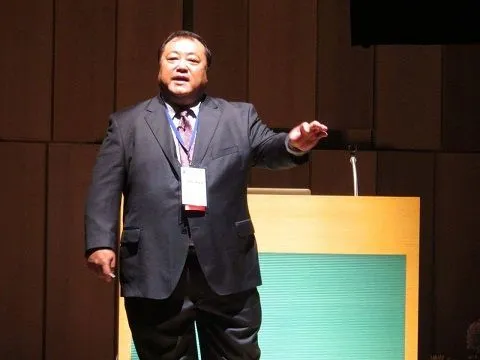 Dr. Okuda in action giving his lecture on High Impact Esthetics: Achieving Predictable Esthetics with Minimal Invasive Dentistry. He is a highly sought out speaker on the subject of cosmetic dentistry and is considered one of the top 100 Key Opinion leaders in dentistry in the world.
---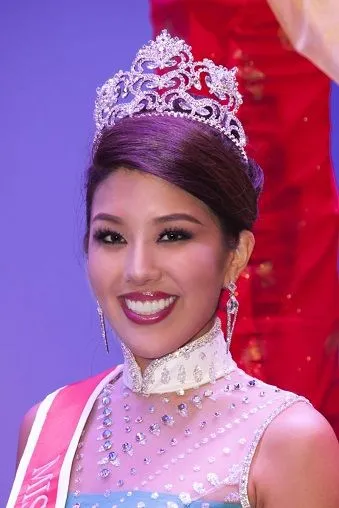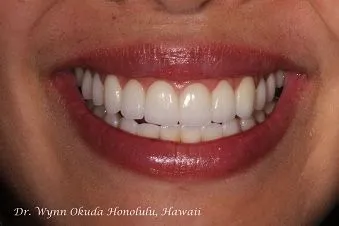 Congratulations to Miss Stephanie Wang, winner of the Miss Hawaii Chinatown 2017 pageant. She will be representing Hawaii in the national pageant in San Francisco, CA early 2017. Not only does she have a beautiful smile (created by Dr. Wynn Okuda), but she has a wonderful heart and is full of Aloha!! Good luck Stephanie!!
---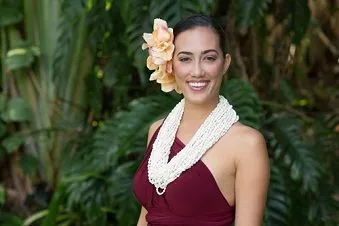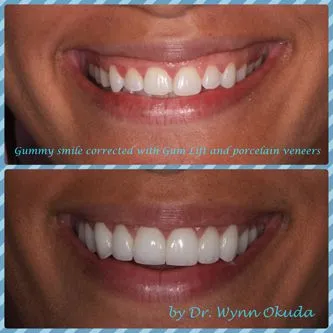 Congratulations to Kayli Ka'iulani Carr for achieving the title of Miss Aloha Hula 2016 at the Merry Monarch Festival in Hilo, Hawaii! To earn this revered title, hula dancers are judged on 12 very rigorous criteria in chanting, ancient and modern hula styles. These criteria include interpretation, expression, costume, adornments, precision, and overall performance. We wish her all the best in her year-long reign as Miss Aloha Hula!
---
Sensitive Teeth Issues (Wynn Okuda, DMD - Hawaii Cosmetic Dentist)
Tooth Talk with Dr. Wynn Okuda (Wynn Okuda, DMD - Hawaii Cosmetic Dentist)

World-class Dentistry
Posted on March 26, 2014 by MidWeek Staff | Email the author | Business Archives • Roundtable Archives
By Dr. Wynn Okuda, D.M.D. Owner of Dental Day Spa of Hawaii
Recently I celebrated 25 years of practicing cosmetic, implant and restorative dentistry. In my Kaimuki practice, our focus is combining complex dental treatment with massage therapy. This allows patients to remain relaxed and comfortable while having all of their dental treatment completed in as little as two visits.
I created my unique Accelerated Cosmetic Treatment (ACT) to help patients finish treatment faster with fewer visits. Because of ACT, we receive referrals from dentists all over the world. About 40 percent of our patients fly in from outside Oahu. To help patients who are anxious about their treatment, I created the Dental Day Spa of Hawaii 12 years ago. Patients find the spa atmosphere and massage soothing.
click here to read the full article...
---
KHNL-NBC Hawaii News Now: Teeth Grinding
Dr. Okuda is interviewed by KHNL-NBC Hawaii News Now about Teeth Grinding, Causes, and Solutions. Original air date 12/10/14.
---
Dr. Okuda recognized for Fellowship Status
---
The Return of the Matrix Band for GBAS!!
To celebrate the Give Back A Smile Program's (GBAS) 15th anniversary, Dr. Okuda and the Matrix Band reunited in Orlando at the AACD Conference in May for another amazing performance! Featured were the Blues Brothers with Dr. Okuda's son Logyn on drums.
The GBAS Program was founded by Dr. Okuda to help survivors of domestic violence restore their smile. Throughout the years the Matrix Band has performed in countless fundraisers to raise money for this much needed program.
---
Dr. Wynn Okuda Achieves Fellowship!
Congratulations Dr. Okuda!!!

Congratulations to Dr. Wynn Okuda for reaching Accredited Fellow Status with the American Academy of Cosmetic Dentistry (AACD), the largest cosmetic dental organization in the world!
Only 63 dentists have received this honor in the AACD's 30 year history! Passing the AACD Fellowship is challenging, as it means demonstrating consistent excellence and dental expertise in an extensive number of cosmetic dental cases.
Dr. Okuda says, "Through this Accredited Fellowship, I'm honored to be recognized by my peers as one of the worlds best in cosmetic dentistry. I will continue to strive to provide the best care and excellence everyday for my patients."
To create your most beautiful and natural smile, call 808-734-1099 for a complimentary consultation.
For more information about Dr. Okuda and this amazing achievement, please visit www.aacd.com/fellowship.
---
Dr. Okuda's interview regarding silver fillings